10 days just passed by like that! I've not yet learnt how to beat the procrastinating bug flat but at least I managed to get custom orders out. Stuff flying off my shop again! I'm so thankful for that coz my visa bill is off the hook. Thats what you get for too many daiso shopping trips, postage, fab fabrics & related materials. No restaurants & gucci for me. Though I do indulge in really fantastic creations from other etsyers. :P

So....Sentosa trip was fun, very hot, stinky, but great overall! We went by the new monorail thing. I ended up on a purple train. I hate purple, don't ask why. Actually I'm beginning to think its genetic. :P Anyways, we had breakfast that was full of traditional chinese snacks & went around the island. 4D pirate comedy, History trip in Images of Singapore, exciting luge rides & chair lifts, beach walking, Cafe Del Mar, lunch by the sea, fantastic evening view on the Carlsberg Tower & the musical fountain. I couldn't ask for more! I should however spare you from the ugly side of it. Like screaming kids, head-whirring hot weather, stinking sweat & fatty pictures. I thank DH for putting up with me. I get really upset when I have to be in the sun for too long. Though I really enjoyed everything esp the luge ride coz I did that once in New Zealand like 10 years ago. I liked that one more coz it was winter and I was thinner. LOL

Made some stuff! My Au Jardin trio looks kinda cute in the pink basket. :+)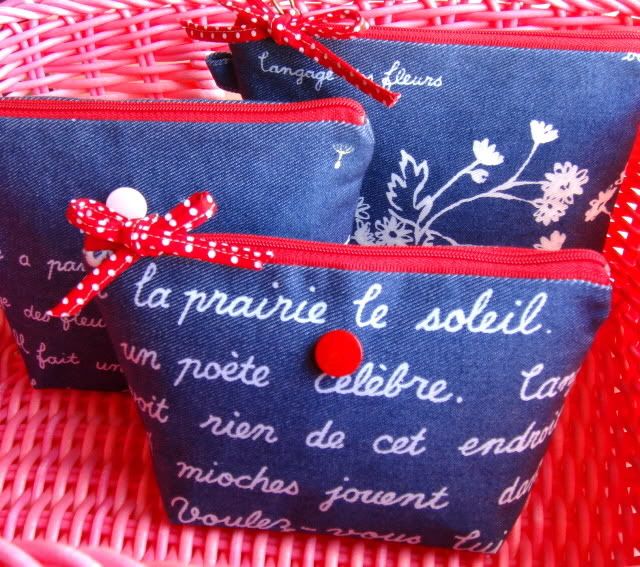 I'm also listing my last & perfect little Classic Hello Kitty Mini Zippered,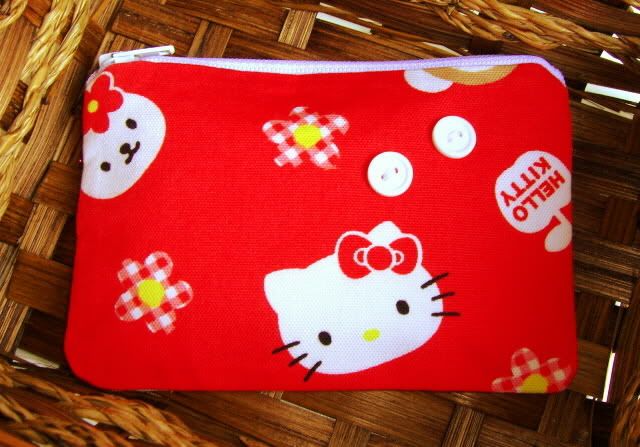 And created this fabulous tote from lots of things my dear sweet swap partners sent me!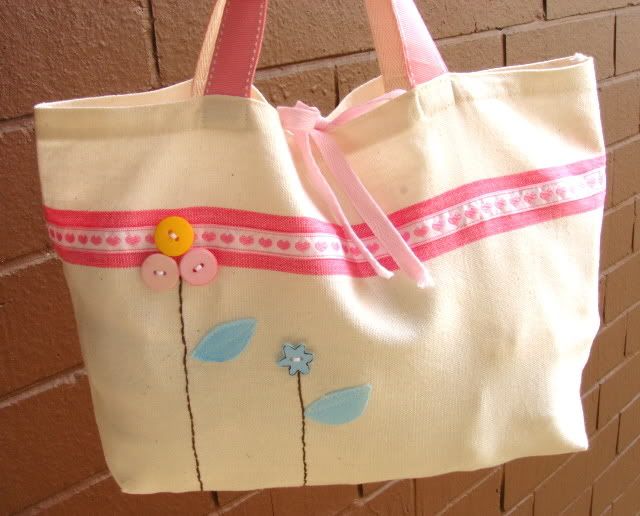 French linen mangle cloth with a cute pink stripe across from Isabelle (isazappy), trimmed with grosgrain embroided hearts ribbon from Kellie (tvstar1), buttons from crafthings.com, blue flower button from Hazel (I think!), tea-stained linen tape (by me!) & pink trimmed grograin ribbon on handles, blue felt leaves, pink linen tape ties from me! I washed the bag in gentle detergent to get rid of the mangle linen smell so now its really fragrant & soft! Perfect for market trips! I'm letting this go to fund my flickr account so the owner will be on my "honor roll" at my flickr profile! I'll be listing this soon! ;+)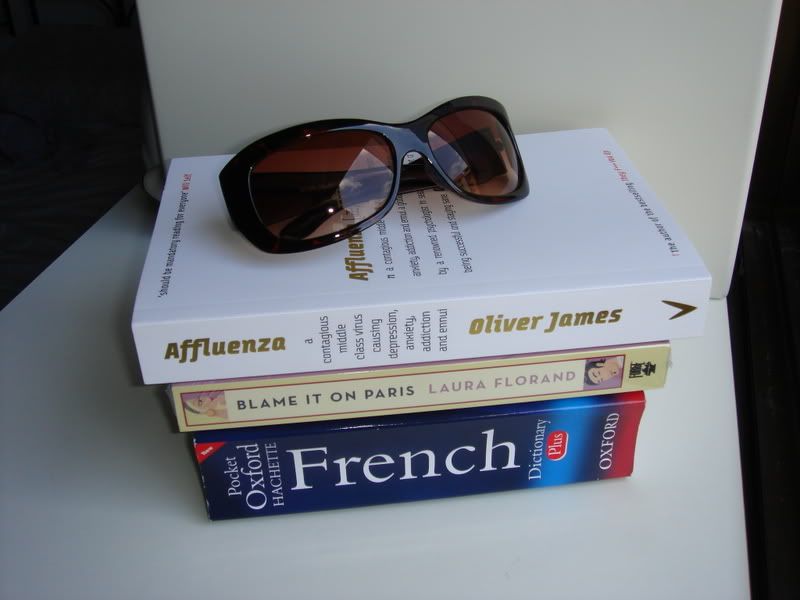 I've also dropped by the bookstore and found some great books.... Affluenza which I've been waiting on forever (just reached the shelves!), Blame It On Paris, not about PH but a great chicklit & yes I read chicklit coz its stressless & fun, in fact, I've just finished a great book Weekend in Paris which is a great beach read or toilet if you're not planning to go that far, & a bargain French dictionary! French is tough but I'm going to learn it. Even if its half-ass eventually. :P



New Stationery! This time its an irresistible elephant & his apple! $2.50 at my page. ;+)

Thats all for now. I'll still be creating in the meanwhile so its back to work for me!